petit H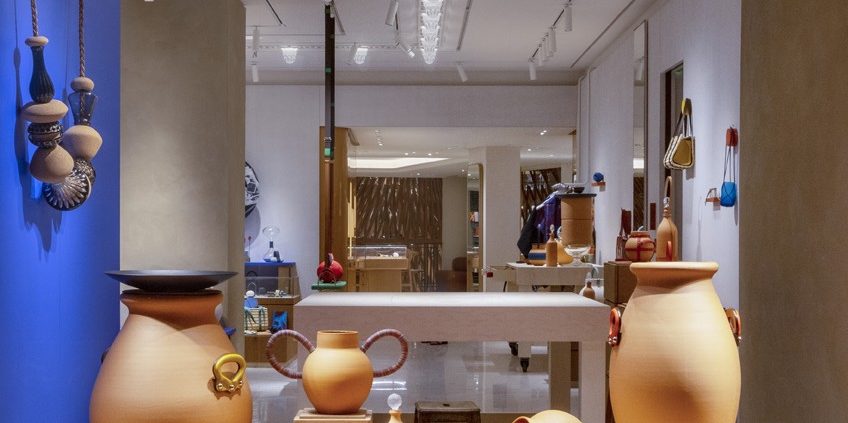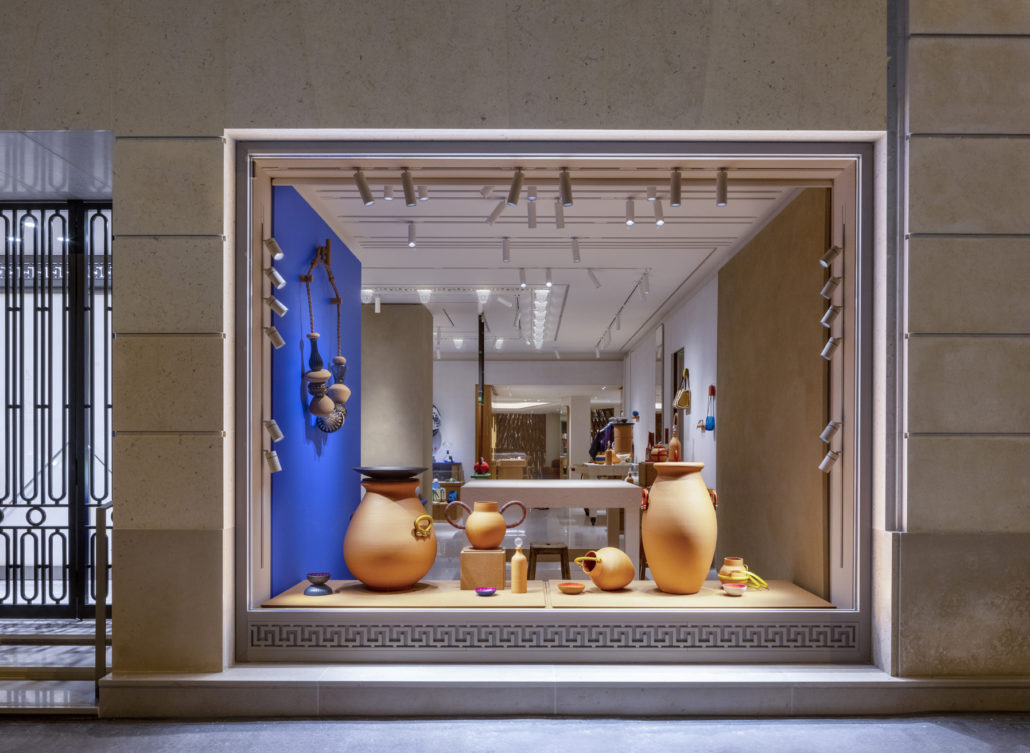 Under the artistic direction of Godefroy de Virieu, creation at petit h proceeds backwards since it works there, from materials that the other Hermès professions no longer use – leather, silk, crystal, porcelain… – and with which artisans, artists and designers improvise by combining, assembling and adjusting them in a thousand and one ways.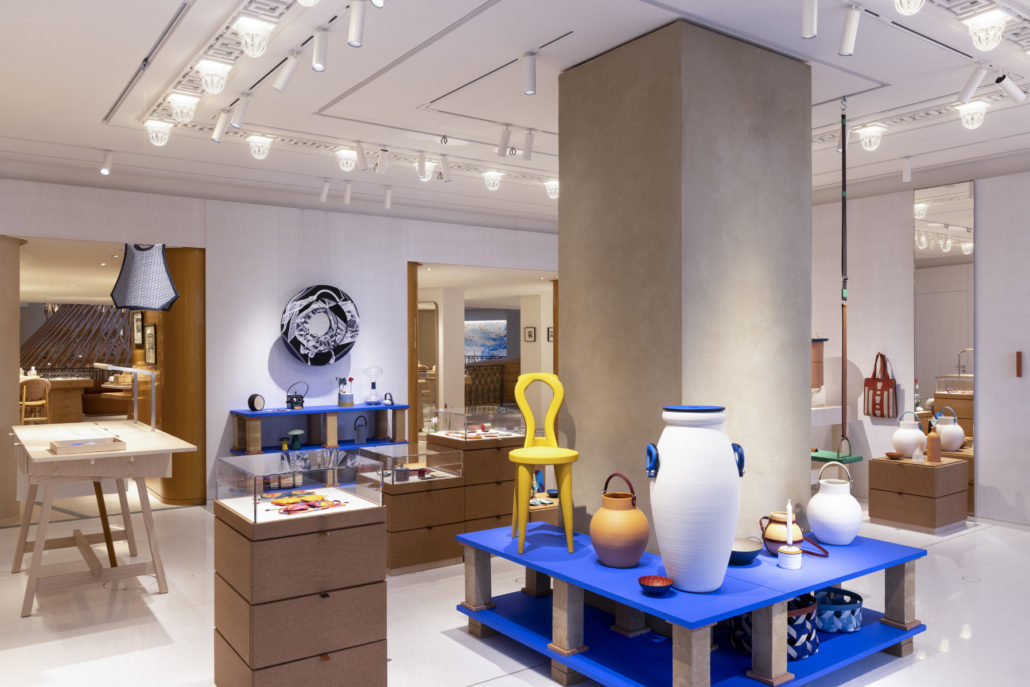 The petit h workshop gives body and meaning to unique and hybrid objects whose functional aesthetics are faithful to the spirit of creation, the quality of the materials and the excellence of Hermès know-how. Creations as surprising as they are delightful. Today, petit h brings a wind of lightness, a touch of mischief and a lot of know-how to a dedicated space, with an entrance and a window that extend those of the Hermès store. Designed by the RDAI agency, it is illuminated by the clarity of the terrazzo-paved floor inspired by a creation by petit h, whose marble is dotted with brass pieces from the leather goods trade.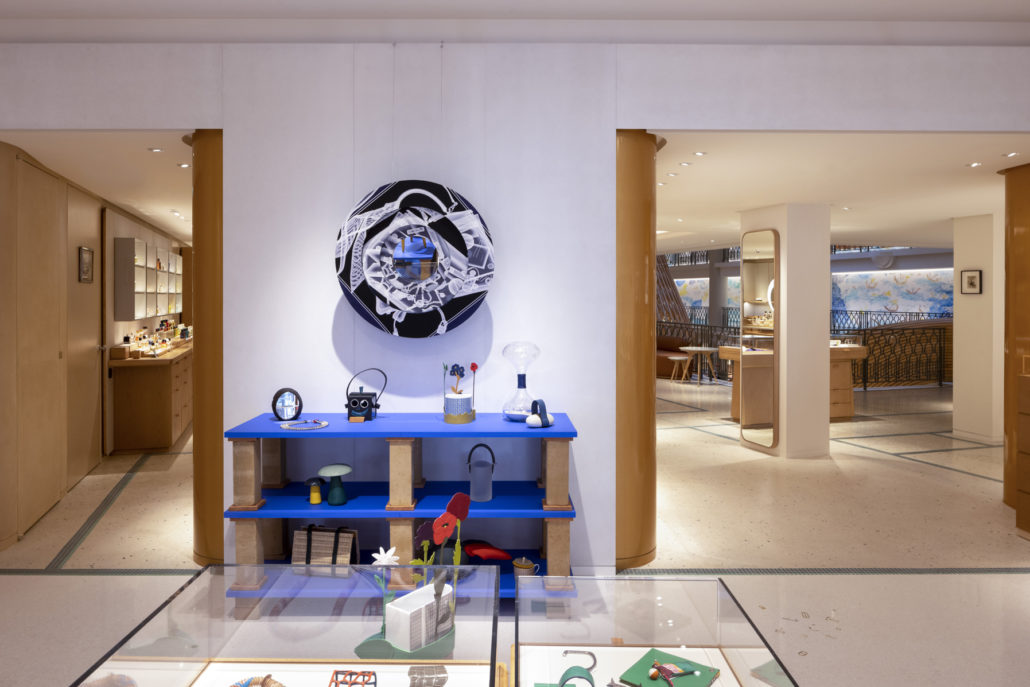 Echoing the ingenuity and ingenious spirit of the creations of petit h, the store, like a theater stage whose decorative elements fold and fold up, is modular at will. On the whitewashed walls, metal panels stretch out their polished surfaces where the objects are magnetized according to the seasons. The cork furniture takes the form of a set of cubes of different sizes that can be stacked and moved according to the stories told. Equipped with drawers with flanged leather handles from the petit h materials cellar, they express the spirit of diversion dear to this profession.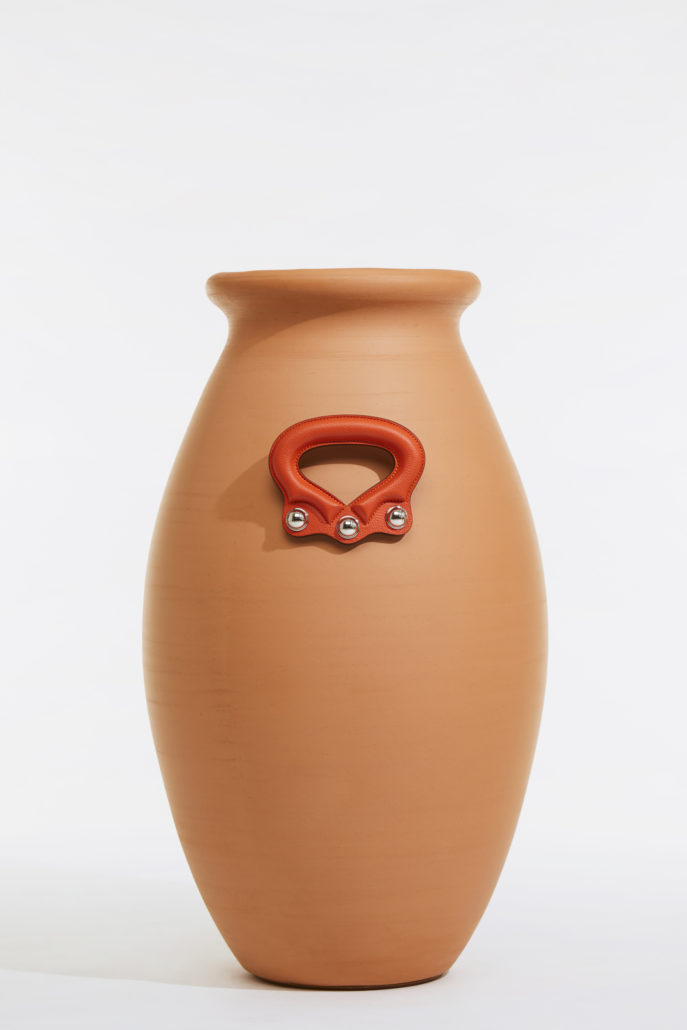 Four times a year, the hanging is renewed to welcome a new story around re-creation. Earth is the first material to be honored for the inauguration of the store. On this occasion, the objects created with the complicity of the pottery artisans of the Ravel factory in the south of France, for example, combine an earthenware jar with the leather handle of a Kelly bag. Other particularly innovative creations are leather cups made entirely without seams, molded in the workshop like pottery. For Godefroy de Virieu, "these two universes with fundamental and symbolic origins merge in these ephemeral collections, revealing ancestral know-how dear to the house which underline both the simplicity and the technicality of the craftsmen's gestures".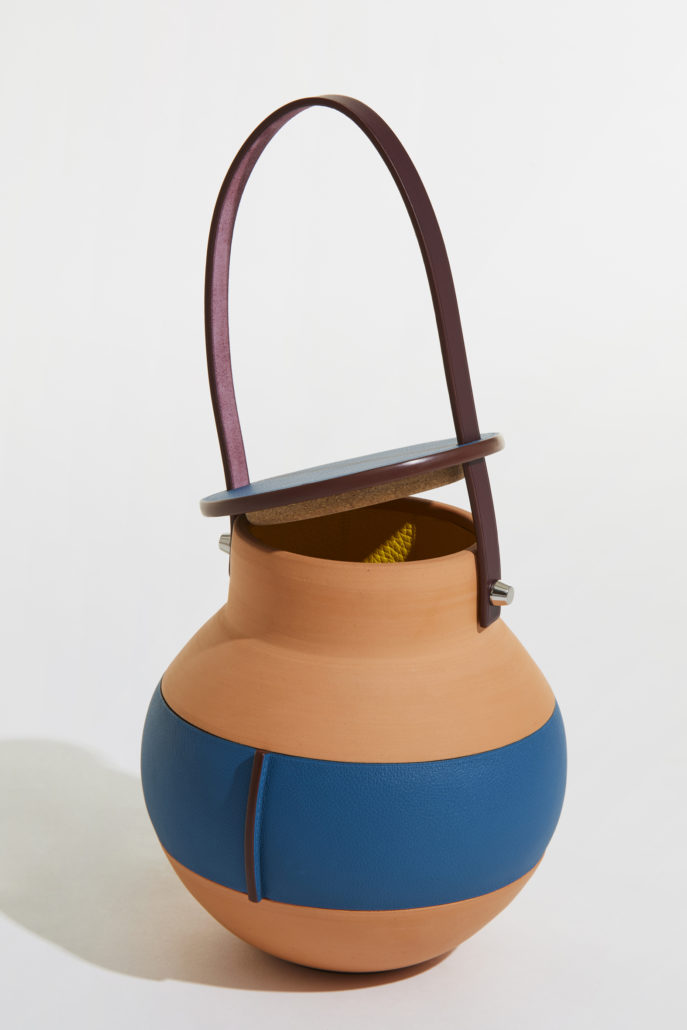 Petit h
chez HERMES
17 rue de Sèvres 75006 Paris
https://www.germanopratines.fr/wp-content/uploads/2021/10/PETIT-h-HERMES.jpg
585
848
Hélène
https://www.germanopratines.fr/wp-content/uploads/2019/12/logo-germanopratines-3-1030x221.png
Hélène
2021-10-03 18:18:36
2022-11-06 16:48:30
petit H