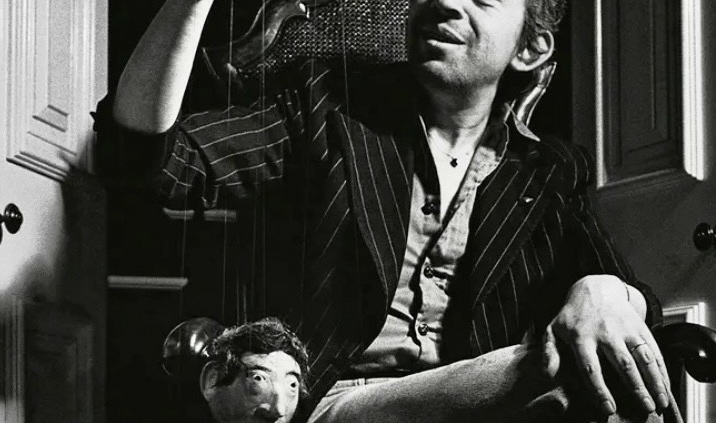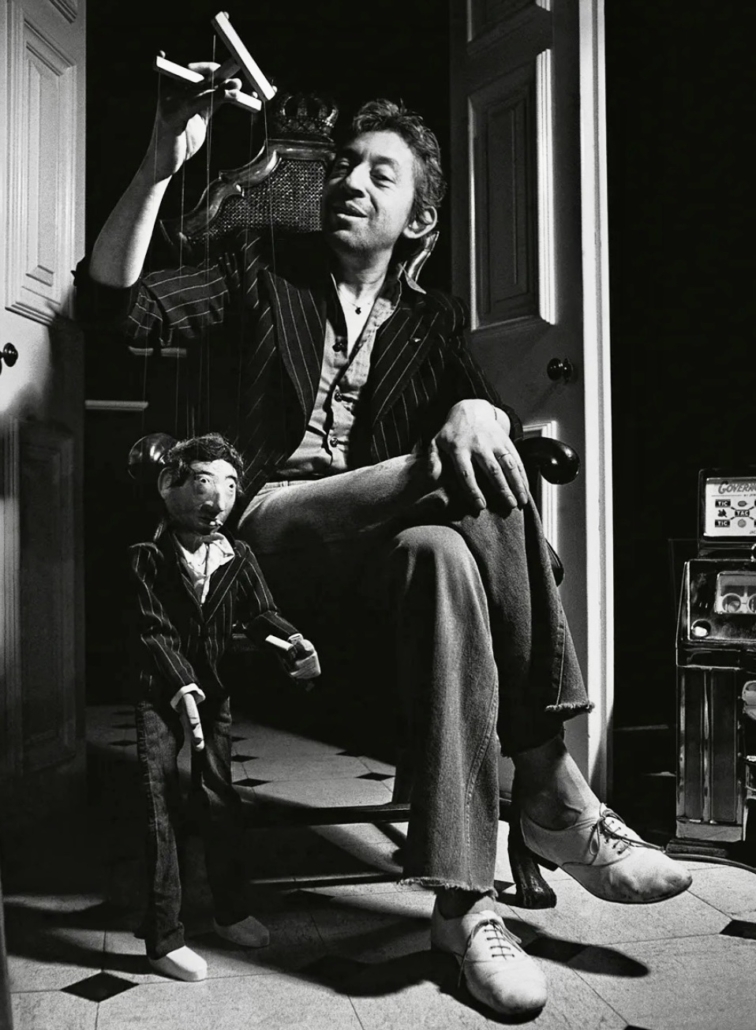 On the wall, a photograph of a Milanese cabbage, a sort of artifact that pays homage to Claude Lalanne's L'Homme à la tête de chou, which inspired Serge Gainsbourg in 1976 for the title of his eponymous album. This sculpture which was always a bit of his double and which can be found in the center of his house. The place, which has become cult since his death in 1991, has remained identical, timeless, preserved as it is by Charlotte Gainsbourg, who had long wanted to make it a museum.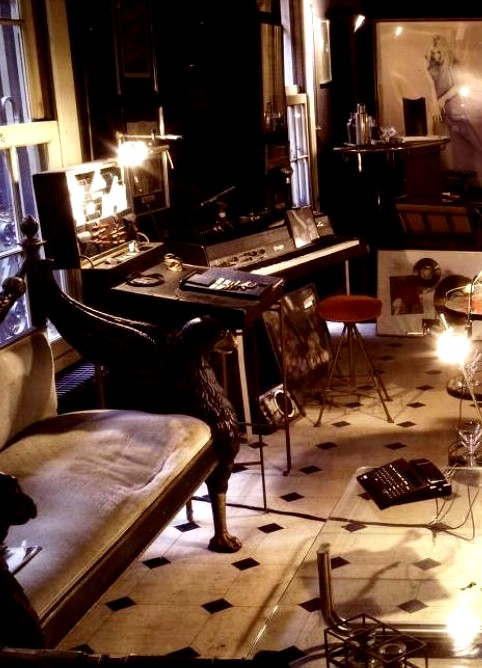 On the ground floor of this universe imagined by Serge Gainsbourg and the English decorator Andrée Higgins, who over the years has entered the collective imagination, we discover a large room with walls hung in black like the rest of the house. It was here that he worked, composed, entertained, lived a large part of his days and nights. The entire world of the famous dandy is there, before our eyes: musical instruments, photographs, manuscripts and works of art come together in a clever mix. Dali or Klee dialogue with Chopin, Rouget de Lisle or even Bardot. Collections of rare or unusual objects accumulated over the years. Gainsbourg was a collector, but above all he kept everything, and each thing, once it had found its place, never changed.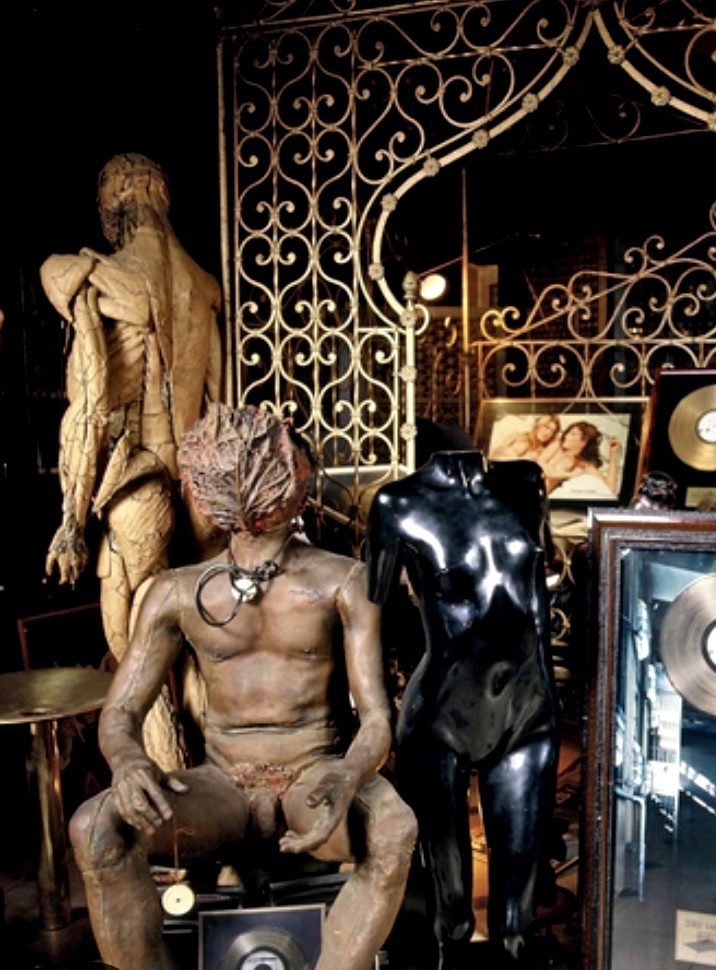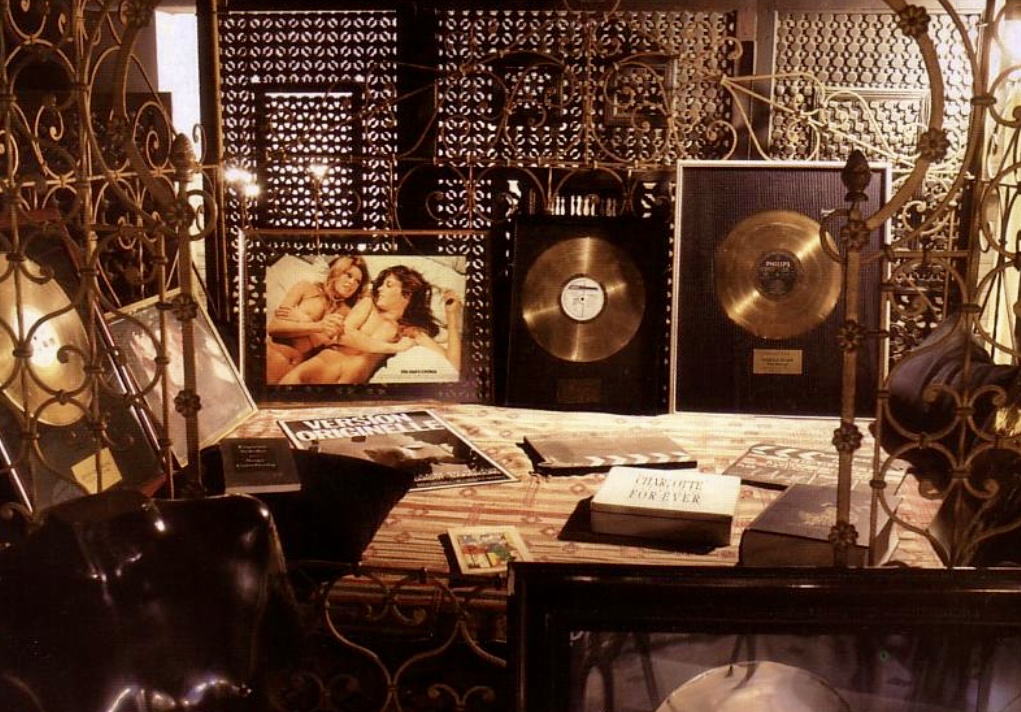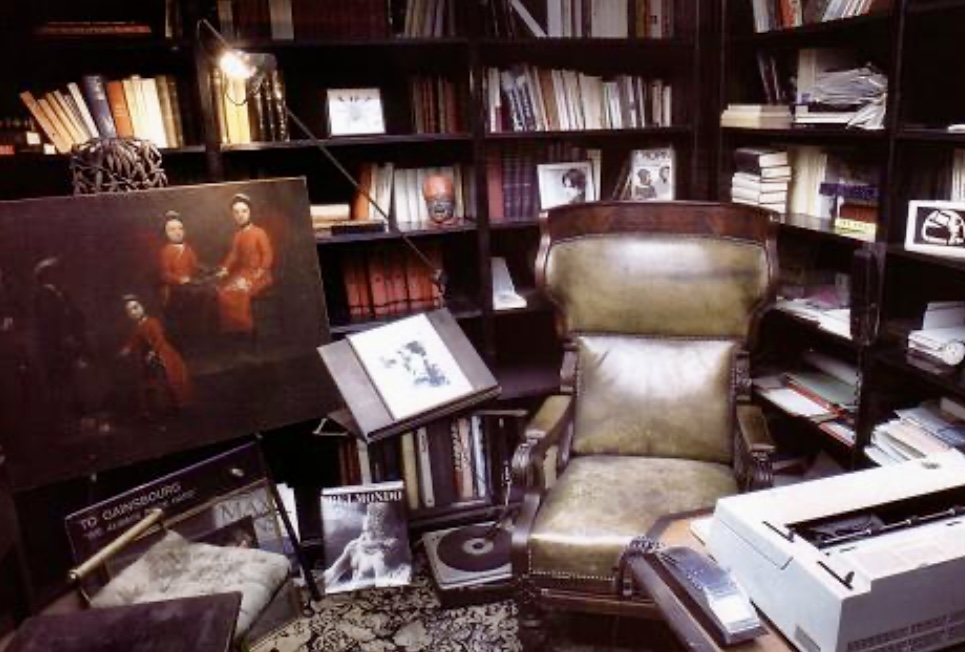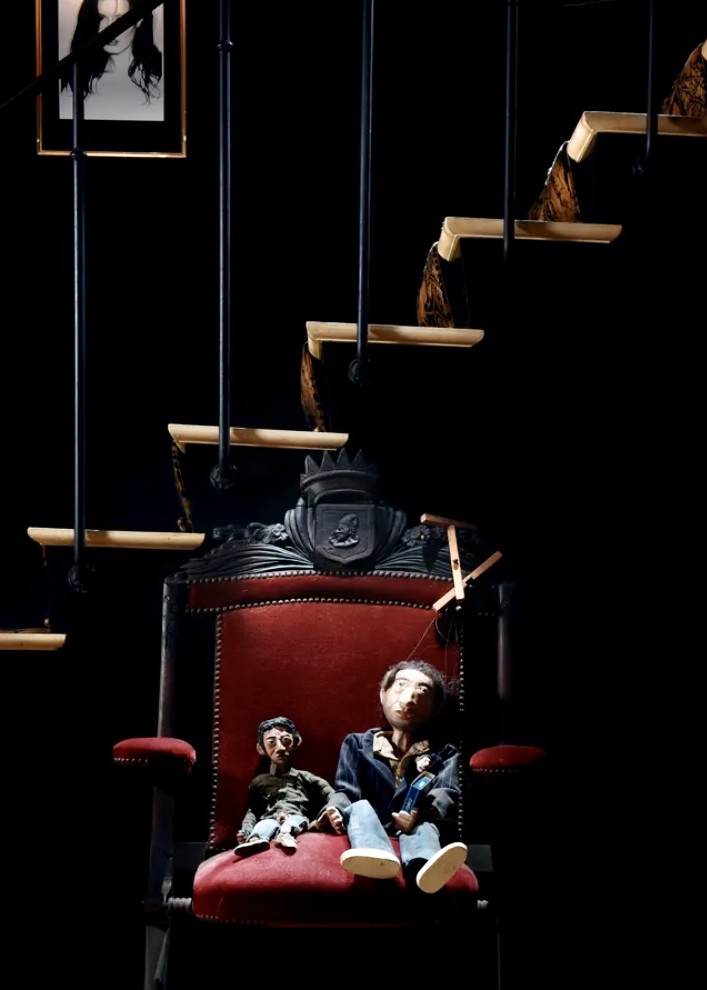 Upstairs, portraits of the women in his life: Jane, Brigitte, Catherine, Marylin… tiny, overloaded pieces: a library of rare books, first editions or collections of poetry, the complete works of the esthete Joris-Karl Huysmans. The dolls' room, Jane Birkin's, and the composer's room, always black. In the bathroom, the sublime crystal chandelier, but also Jane's perfumes which have not changed, as if they had always waited for her return…..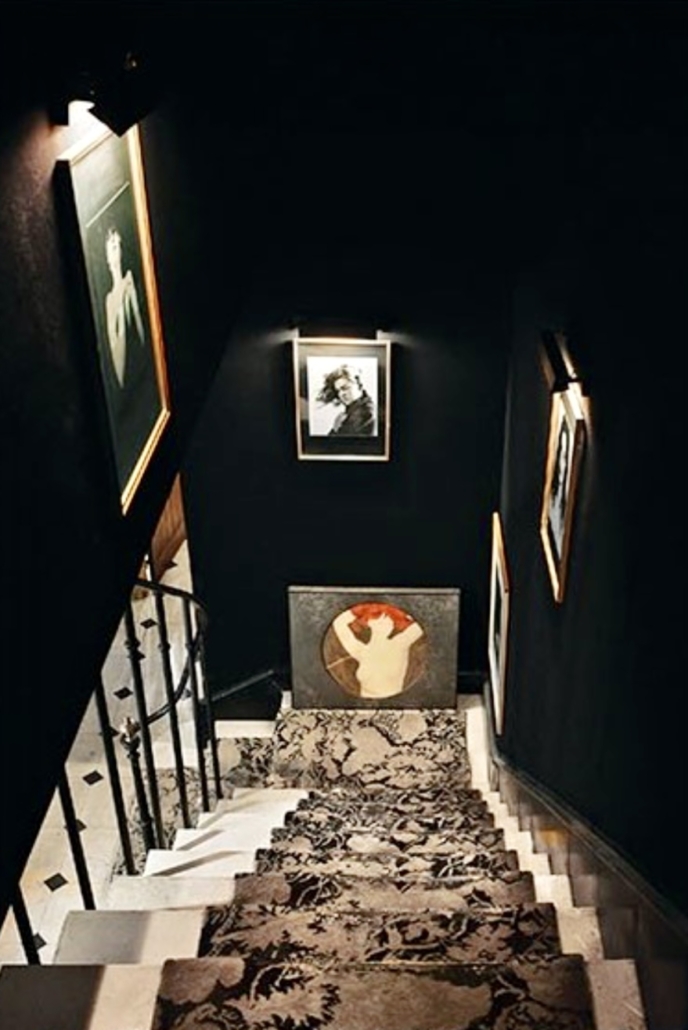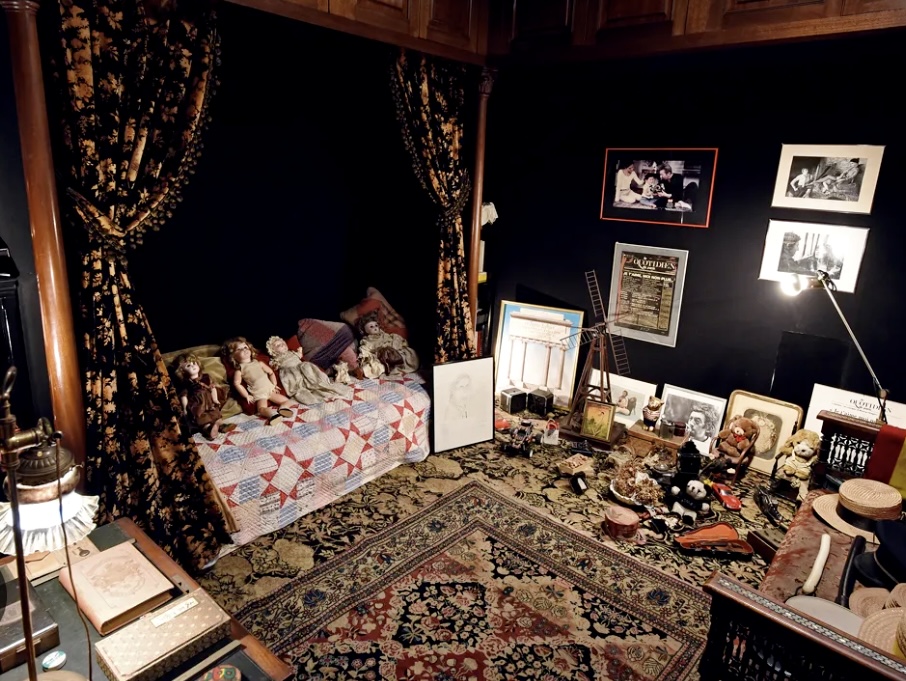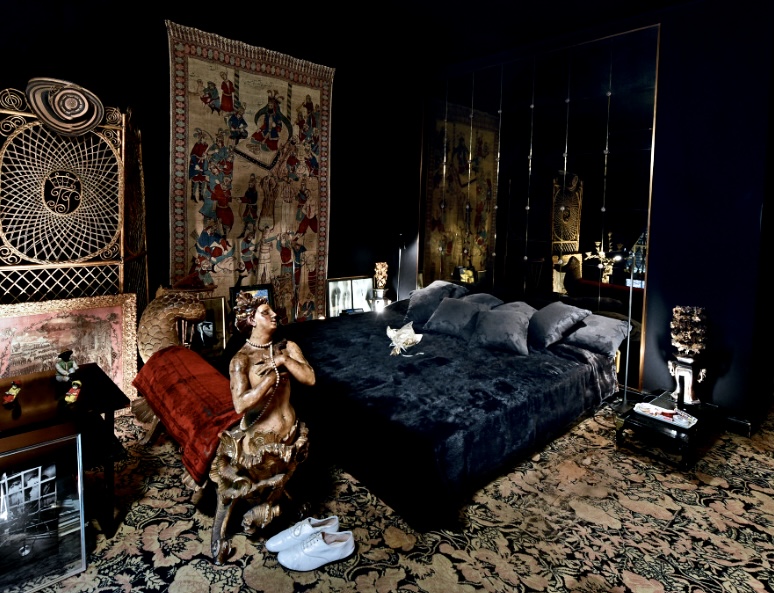 Opposite, at 14 rue de Verneuil, Charlotte Gainsbourg wanted to create a museum in homage to her father: a space dedicated to permanent exhibitions and another to temporary exhibitions. In the permanent tour, eight chronological chapters immerse us in the incredible life of the composer. 450 original, emblematic objects, manuscripts, clothing or jewelry behind windows, and opposite, screens broadcasting a selection of photographic, cinematographic, television or radio archives, some of which are unpublished and which remind us of the immense heritage left by the artist.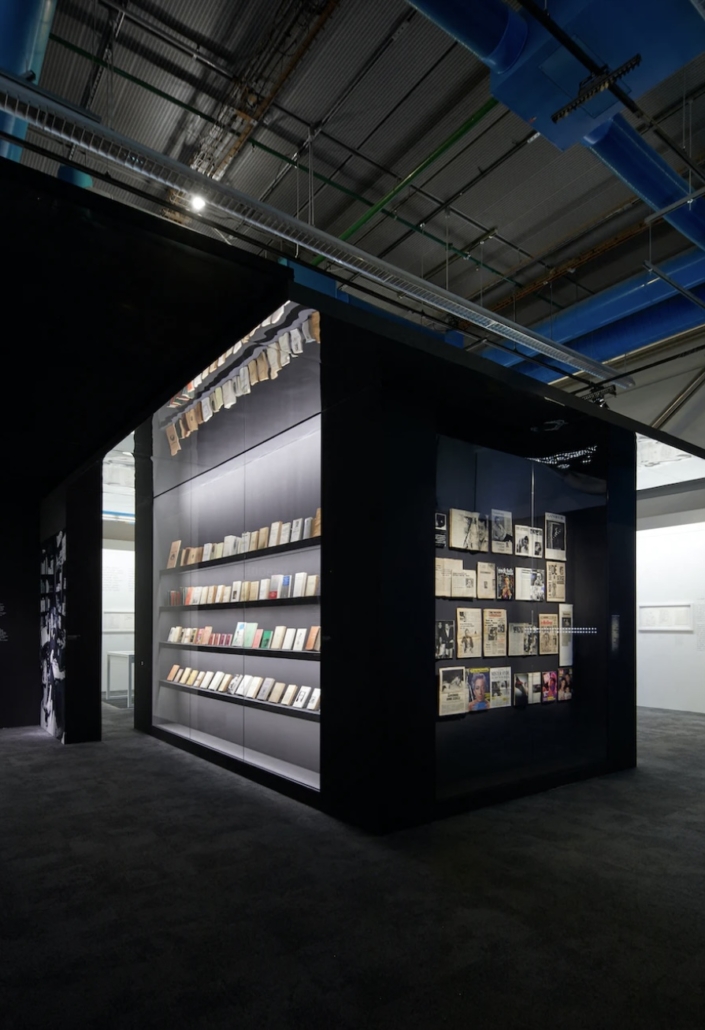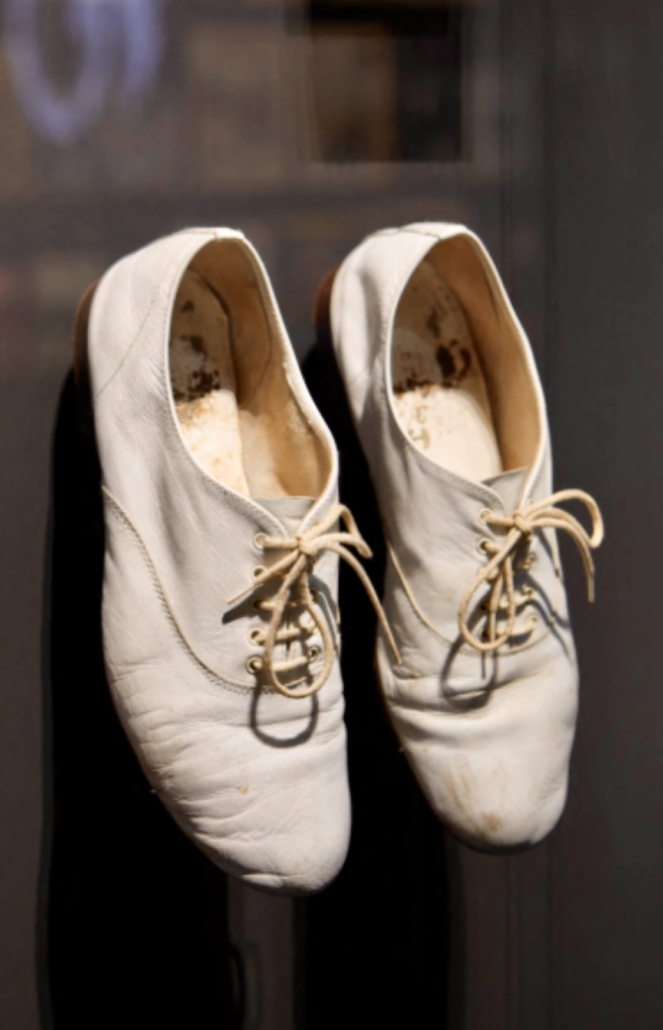 Still at 14, a bar, prettily named Le Gainsbarre, not only in homage to Serge Gainsbourg's dilapidated years, but also to those, at the very beginning of his career, when he played the piano in the cabarets of the Left Bank.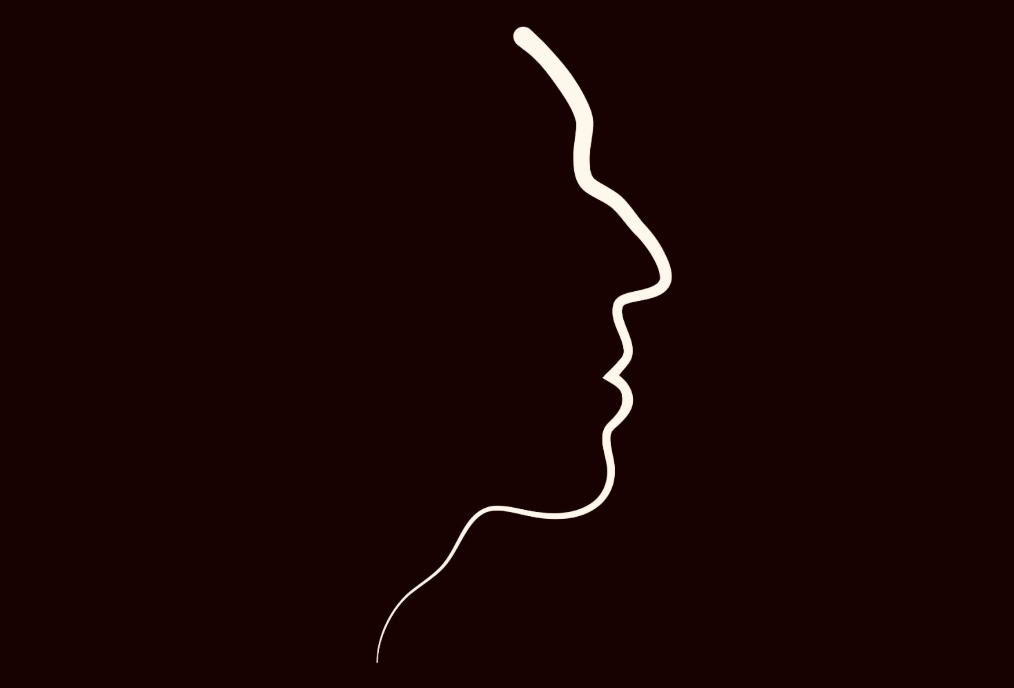 Like the artist, Le Gainsbarre will also live from early morning until the end of the night, offering lunches, dinners, but also Afternoon Tea, then piano bar. From live concerts to film screenings, the place should obviously become unmissable.
Maison Gainsbourg
5 bis rue de Verneuil 75007 Paris
Musée Gainsbourg
14 rue de Verneuil 75007 Paris
https://www.germanopratines.fr/wp-content/uploads/2023/08/La-Maison-Gainsbourg-Paris-9.jpg
886
716
Hélène
https://www.germanopratines.fr/wp-content/uploads/2019/12/logo-germanopratines-3-1030x221.png
Hélène
2023-08-24 10:41:00
2023-09-04 16:50:09
La Maison Gainsbourg