Delacroix and Color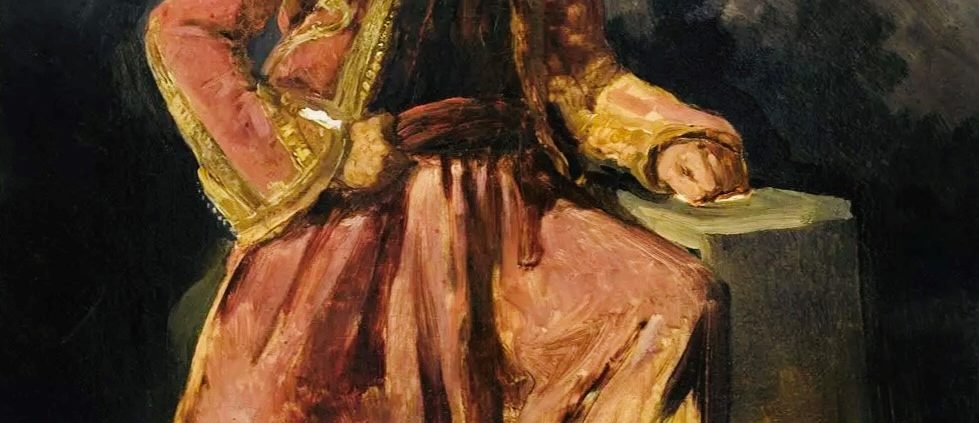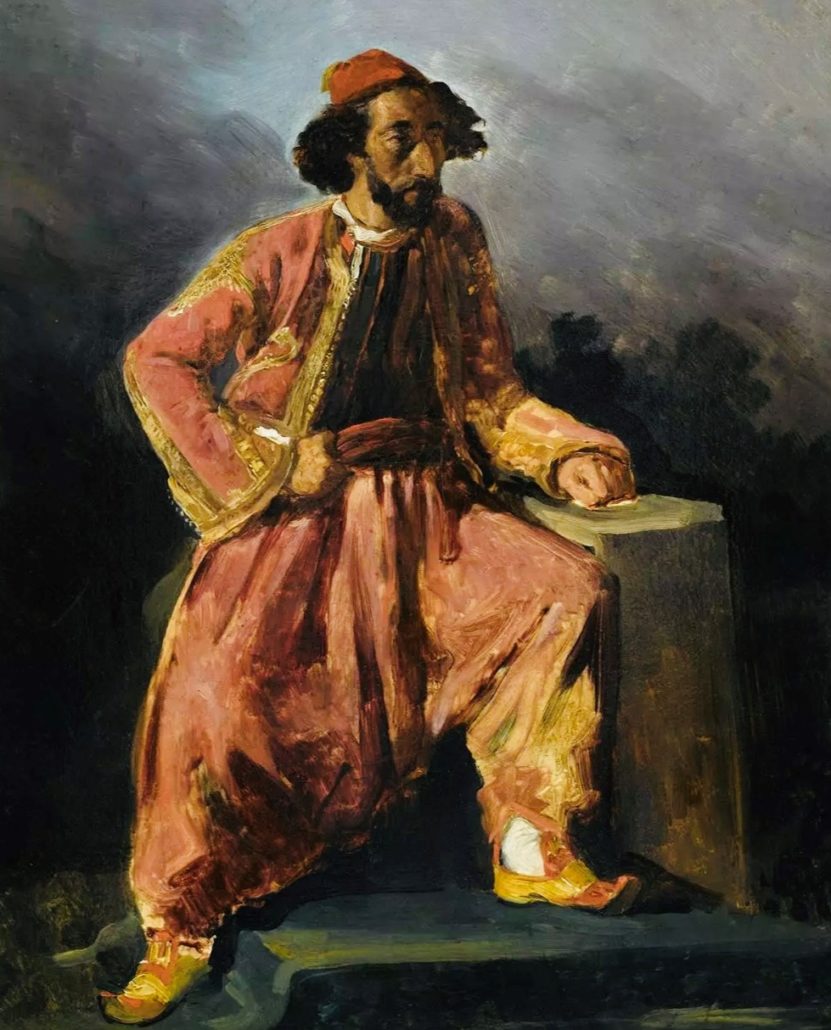 Eugène Delacroix defined himself as a colorist: the work of colors, their infinite nuances, their meanings held no secrets for this artist. The pigments allowed him to bring his work to life, and represented different periods of his career. From burning reds to deep blues, passing through greens, yellows, ochres and soft pinks: Eugène Delacroix's palette contains all the most beautiful colors, to represent a rich, vibrant, joyful world.
From his trip to Morocco in 1832 he brought back objects with shimmering colors but also sources of inspiration for an entire career. The Orient is synonymous for him with shimmering colors, warm palettes and busy paintings, filled with thousands of colors, textures, details.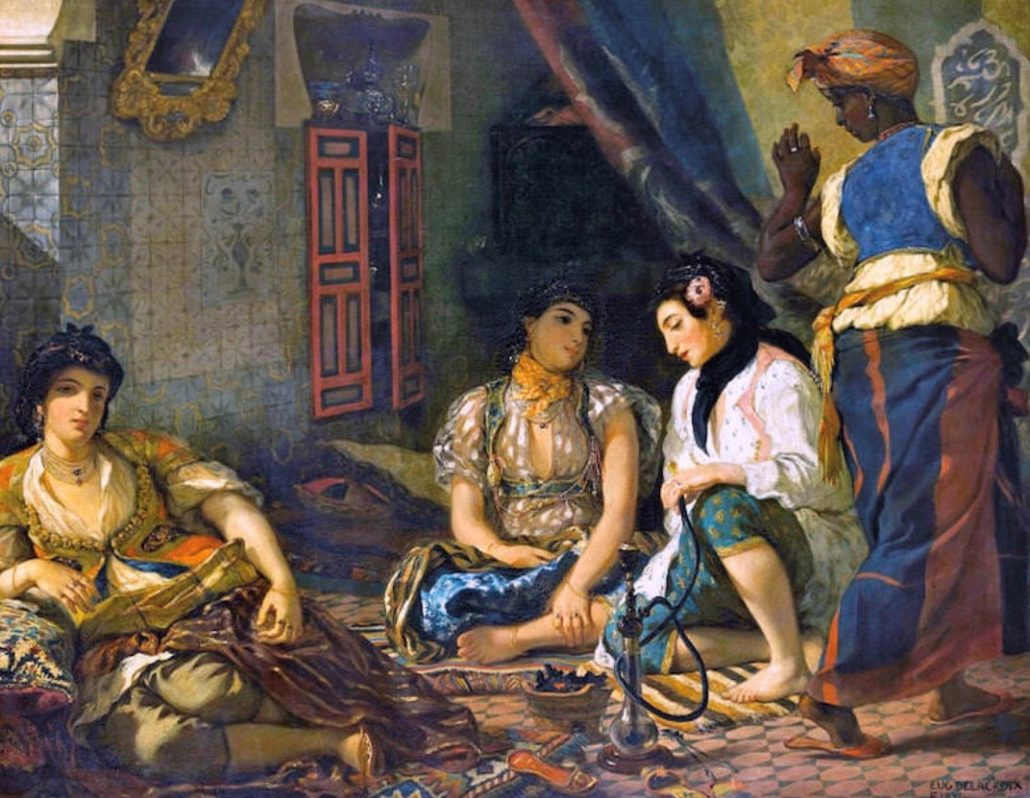 At the heart of Delacroix's studio, the painter's palette is honored through a selection of works brought together for a tribute to color and its thousand shades. The canvases vibrate thanks to juxtaposed shades, in shades or posed by small lively touches… The painter's works thus make the last place of creation of the painter shine with a whirlwind of colors.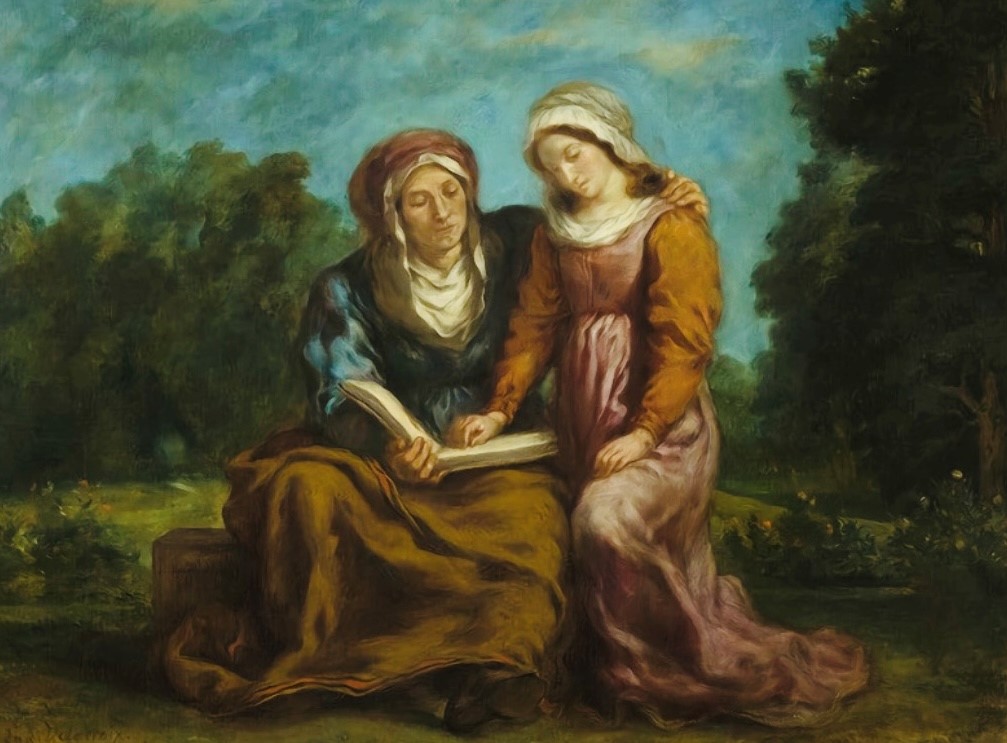 But, a great colorist, Delacroix also mastered black and white. He practiced engraving as a mode of creation and dissemination of his work at a time when painters were rarely engravers. In his lithographs, black and white mingle through a set of nervous lines, hatching and dots bringing the works to life.
July 13 – December 31, 2022
Musée Eugène Delacroix
6 rue de Furstemberg 75006 Paris
https://www.germanopratines.fr/wp-content/uploads/2022/09/Delacroix-et-la-Couleur-3.jpg
1214
979
Hélène
https://www.germanopratines.fr/wp-content/uploads/2019/12/logo-germanopratines-3-1030x221.png
Hélène
2022-09-18 18:09:00
2022-11-03 15:24:11
Delacroix and Color