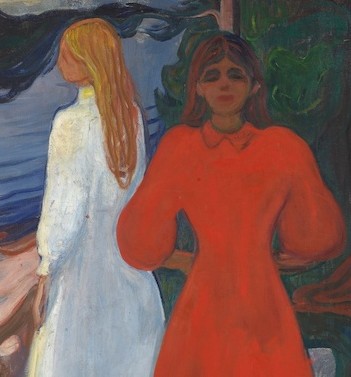 A Poem of Life, Love and Death
In collaboration with the Munch Museum in Oslo, the Musée d'Orsay is devoting an exhibition to the famous Norwegian painter Edvard Munch (1863-1944), whose work, in all its breadth – sixty years of creation – and complexity, remains partly unknown.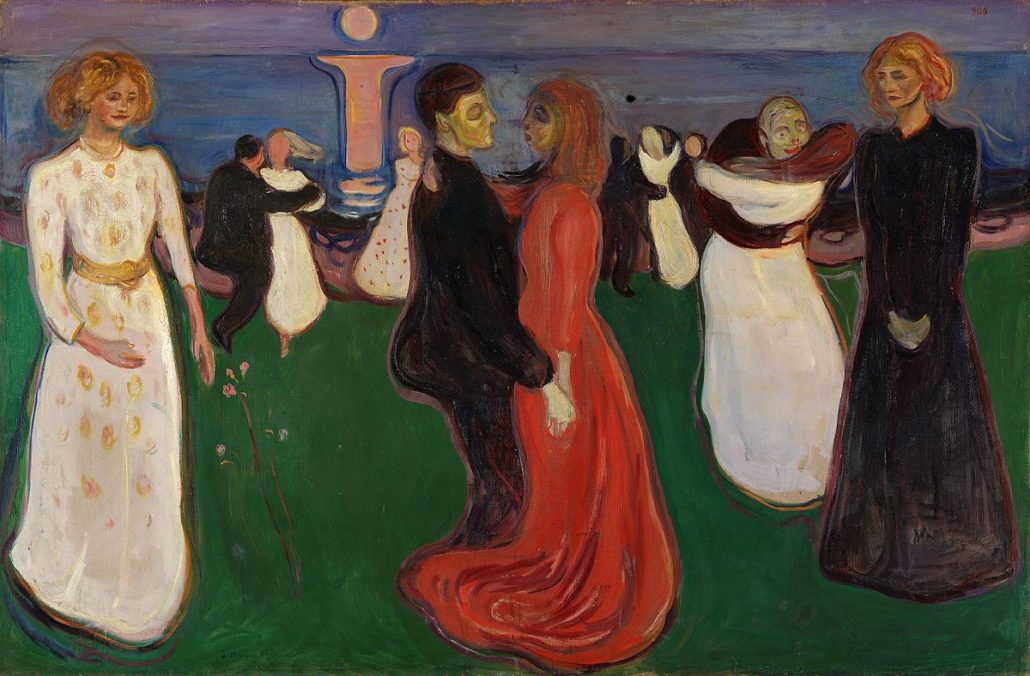 Munch's work occupies a pivotal place in artistic modernity. It has its roots in the 19th century and would find its place firmly in the next one. Moreover, his entire work is permeated by a singular vision of the world, giving it a powerful symbolist dimension that is not limited to the few masterpieces he created in the 1890s. Moving beyond fin-de-siècle symbolism, Munch transcended this movement beyond its peak to make it the backbone of his work, giving it its great coherence.
Munch's singular creative process led him to produce many variations of the same motif, but also several versions of the same subject. Eminently symbolist, the notion of cycles thus played a key role in Munch's thought and art. This concept enters into his work at several levels, until it comes into play in the very construction of his paintings, where certain motifs regularly recur. For Munch, humanity and nature are united in the cycle of life, death and rebirth. Within this framework, he developed a new iconography, largely inspired by the vitalist philosophies of Friedrich Nietzsche and Henri Bergson. Munch himself pointed this out when talking about his Frieze of Life: "these paintings, admittedly relatively difficult to understand, will be […] easier to apprehend if they are integrated into a whole."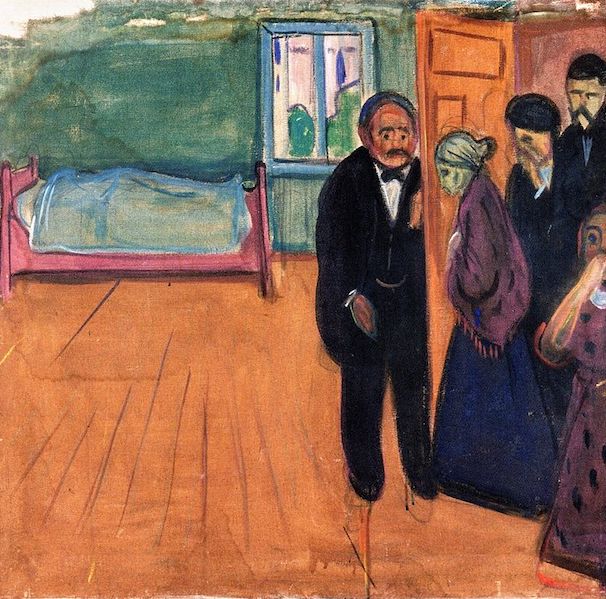 The exhibition will present about a hundred works, paintings, but also drawings, prints or even engraved blocks, reflecting the diversity of his practice. This large-scale presentation, with a retrospective dimension, will cover the entire career of the artist. It will invite visitors to revisit the Norwegian painter's work in its entirety by following the thread of an ever-inventive pictorial thinking: a work that is both fundamentally coherent, even obsessive, and at the same time constantly renewed.
September 20, 2022 – January 22, 2023
MUSEE D'ORSAY
1 rue de la Légion d'Honneur 75007 Paris
https://www.germanopratines.fr/wp-content/uploads/2022/05/EDVARD-MUNCH-MUS2E-DORSAY-7.jpg
377
351
Hélène
https://www.germanopratines.fr/wp-content/uploads/2019/12/logo-germanopratines-3-1030x221.png
Hélène
2022-04-21 10:32:00
2022-09-04 09:58:12
Edvard Munch